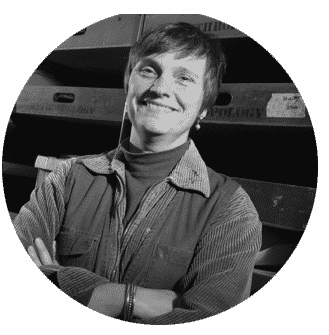 Department of Anthropology
Sabin Hall 229, 3413 N Downer Ave
Milwaukee, WI 53211 (USA)
barnold@uwm.edu
001 414 962 5350
0000-0003-3359-8152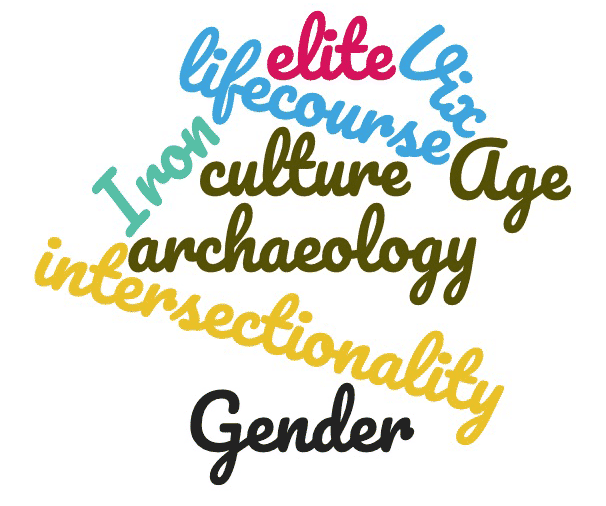 Bettina Arnold
obtained her BA in Archaeology from Yale University and her MA and PhD degrees in Anthropology from Harvard University. She is a Full Professor of Anthropology at the University of Wisconsin-Milwaukee and Adjunct Curator of European Archaeology at the Milwaukee Public Museum.
Her research interests include the archaeological interpretation and analysis of complex societies as reflected in mortuary contexts and the production and consumption of alcoholic beverages; the archaeological interpretation of gender; and the socio-political history of archaeology and museums in 19th and 20th century nationalist and ethnic movements in Europe and the United States.
She published a ground-breaking article on the use and abuse of archaeology for political purposes in Nazi Germany in 
Antiquity 
in 1990 that has been reprinted repeatedly since first appearing
References
Fernandez-Götz, M. & Arnold, B. (2020). Internal conflict in Iron Age Europe: methodological challenges and possible scenarios. World Archaeology.
Arnold, B. (2019). "Der stete Antiquar": William Frankfurth (1829-1891) aus Milwaukee, WI, USA. Kaufmann, G. & Putzer, A. (Eds.). Die Anfänge der Archäologie im Süden Tirols: Forschungsgeschichte bis 1919, 289-300.
Arnold, B., & Murray, M. L. (2019). A landscape of ancestors—looking back and thinking forward. Ray, C., & Fernández-Götz, M. (Eds.). Historical Ecologies and Complex Societies: Festschrift for Carole Crumley, 235-247. Routledge/Taylor & Francis.
Arnold, B. (2019). Expect the unexpected: implications of recent analyses of mortuary vessels for early Iron Age social configurations and commensality in southwest Germany. Stockhammer, P., & Fries-Knoblach, J. (Eds.). Was Tranken die frühen Kelten? Bedeutungen und Funktionen mediterraner Importgefäße im früheisenzeitlichen Mitteleuropa. Leiden: Sidestone Press.
Arnold, B., & Fernandez-Götz, M. (2018). Agency in architectural choice: the Heuneburg hillfort as monument and metaphor. Ballmer, A., Fernandez-Götz, M., & Mielke, D. (Eds.). Understanding Ancient Fortifications: Between Regionality and Connectivity, 147-156. Oxford, UK: Oxbow.
Arnold, B., & Fernandez-Götz, M. (2017). The grave's a not-so-private place: elite multiple burials in early Iron Age west-central Europe. Germania, 95, 181-198.
Wiktorowicz, C. J., Arnold, B., Wiktorowicz, J. E., Murray, M. L., & Kurosky, A. (2017). Hemorrhagic fever virus, human blood, and tissues in Iron Age mortuary vessels. Journal of Archaeological Science, 78, 29-39.
Fernandez-Goetz, M., & Arnold, B. (2017). Elites before the Fürstensitze: Hallstatt C sumptuous graves between Main and Danube. Schumann, R., & van der Vaart-Verschoof, S. (Eds.). Connecting Elites and Regions: Perspectives on contacts, relations and differentiation during the Early Iron Age Hallstatt C period in Northwest and Central Europe, 183-199. Leiden: Sidestone Press.
Arnold, B. (2016). Paramount elites and gender studies in Iron Age Europe. Krausse, D., Fernández-Götz, M., Hansen, L., & Kretschmer, I. (Eds.). The Heuneburg and the Early Iron Age Princely Seats: First Towns North of the Alps, 169-171. Archaeolingua.
 The Enigma of the Celtic Tomb, septembre 2016 (© UW Milwaukee).

 The Celts, juillet 2014 (© BBC series).

  Imdb.com

 Hallstatt und das weiße Gold – Die Salz-Saga, octobre 2020 (© ORF)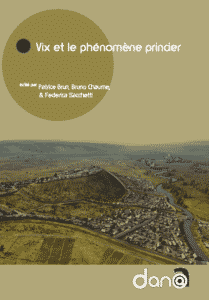 Recent evidence suggests that age, gender and social status/role were part of a complex intersectional system of marking identity in the Iron Age European burial record. Past studies have tended to assume the existence of a strictly binary system of social categorization primarily based on gender but the main organizing principle actually appears to have been age, with gender expressed on a context-dependent spectrum impacted by individual life course and achievement rather than as a reductive set of male/female options.