Auteur : Cristina de la Puente
Instituto de Lenguas y Culturas del Mediterráneo
y Oriente Próximo (CSIC)
c.delapuente@csic.es
000-0002-8573-0621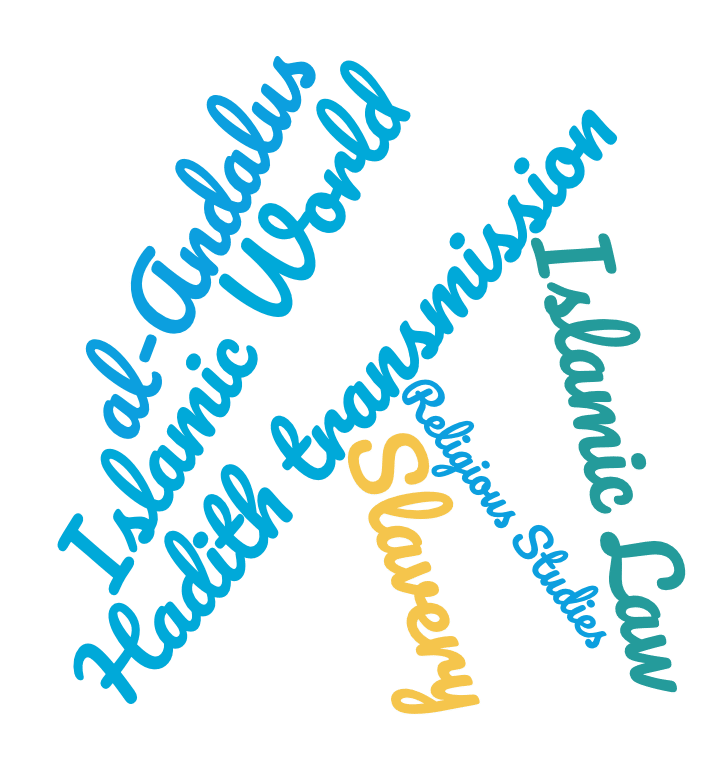 Cristina de la Puente is researcher at the CSIC (Consejo Superior de Investigaciones Científicas) since 1996. She obtained her Ph.D. in Arabic and Islamic studies at the Complutense University (1994). She enjoyed predoctoral and postdoctoral stays at the University of Tübingen (1992-1996).
She is an Arabist, author of books and articles on different lines of research, mainly the history of al-Andalus, social history and Islamic law. She has participated in and directed national and international research projects. She has also been a member of the Science Europe Humanities Committee for four years (2012-2015).
She has held different positions of responsibility at CSIC: Coordinator of the Humanities and Social Sciences Area of ​​the CSIC (2012-2014), Deputy Vice President of Internationalization (2014), Deputy Vice President of Scientific and Technical Areas (2015-2016) and Vice President of Research Scientific and Technical CSIC (2016-2017).
Bibliography
Puente, C. de la (ed.), Identidades marginales (Estudios onomástico biográficos de al-Andalus XIII), Madrid: CSIC, 2003. ISBN 84-00-08146-3
Meouak y C. de la Puente (eds.), Connected stories. Contacts, Traditions and Transmissions in premodern Mediterranean Islam. Berlín: De Gruyter, 2022 ISBN 978-3-11-077256-2 ISSN 2198-0853
Articles and chapters :
1998 : Puente, C. de la, "Vivre et mourir pour Dieu, oeuvre et héritage d'Abū `Alī al-S̟adafī", Studia Islamica (Princeton-París) 88, 77-102.
1999 : Puente, C. de la, "The Prayer upon the Prophet Muhammad (tas̟liya): A Manifestation of Islamic Religiosity", Medieval Encounters (March, special issue), 121-129.
2007: Puente, C. de la, "Los límites legales del concubinato: normas y tabúes de la esclavitud sexual", Al-Qant̟ara XXVIII-2 (2007), 409-433
2008 : Puente, C. de la, "Slaves in al-Andalus through mālikī wathā'iq works (4th – 6th centuries H./10th – 12th centuries CE): marriage and slavery as factors of social categorisation", Annales Islamologiques (IFAO) 42, 187-212.
2013 : Puente, C. de la, "Free fathers, slave mothers and their children: A contribution to the study of family structures in al-Andalus", Imago Temporis Aevum VII, 27-44.
2017 : Puente, C. de la, "The Ethnic Origins of Female Slaves in al-Andalus", en Matthew Gordon – Kathryn A. Hain (eds.), Concubines and Courtesans: Women and Slavery in Islamic History, Nueva York: Oxford University Press, Chapter 6,124-142.
2021 : Puente, C. de la, "Prophetic Veneration in the Nasrid Kingdom Of Granada through the Creation And Transmission of Ḥadīth Musalsal Works (7th -9th H./13th -15th C.E.)", Al-Qanṭara, XLII, 1 (2021), e09. doi: https://doi.org/10.3989/alqantara.2021.009, 1-22.
2021 : Puente, C. de la, "Islamic Law, Slavery, and Feelings. A Fourth/Tenth Century Andalusi Notarial Model on the Manumission of an Unruly and Bad-Tempered Female Slave", Hawwa 19, 3, 294-313. Brill, DOI:10.1163/15692086_BJA10026
2021: Puente, C. de la, "Ties before and after Manumission: Slaves under a Manumission Contract (mukātabūn) according to the Andalusi Notarial Manuals (10th-12th Centuries)", en Clara Almagro y Filomena Barros (eds.), Forms of Unfreedom in the Medieval Mediterranean, Évora: CIDEHUS (https://books.openedition.org/cidehus/18365).
Vidéos
https://www.youtube.com/watch?v=0UTuHzGUgvs&t=54s
https://www.youtube.com/watch?v=Gp43SB4waDw
https://www.youtube.com/watch?v=z7eJyHGOLmo&t=2237s
https://www.youtube.com/watch?v=DjtnAJBSbT0
https://www.youtube.com/watch?v=62ggqxSx4eg&t=5s
https://www.youtube.com/watch?v=sa23UFqr7wU
En el testamento que el emir al-Ḥakam I dejó a su hijo ʿAbd al-Raḥmān II afirmaba lo siguiente: "[…] sigue el camino que te he trazado y sabe que la cosa más principal y obligatoria para ti es guardar a tu familia, luego a tu clan, y después a tus clientes y partidarios que los siguen…