Auteur : Custode Silvio Fioriello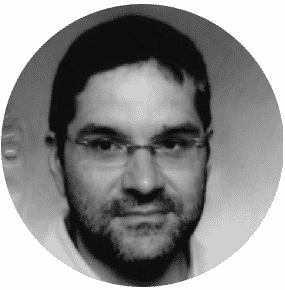 Università degli Studi di Bari Aldo Moro,
Dipartimento di Studi Umanistici
Palazzo Ateneo,
Piazza Umberto I, 1
I-70121 Bari (Italia)
custode.fioriello@uniba.it
0000-0003-1181-5814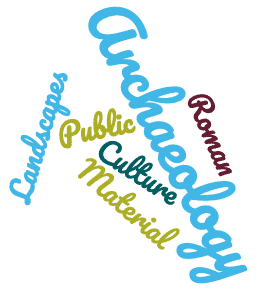 Custode Silvio Fioriello, Specialization Degree in Classical Archaeology 1997 (Università di Bari Aldo Moro), Master in Management and Communication of Cultural Heritage 1998 (Scuola Normale Superiore di Pisa), PhD in Archaeology of Magna Graecia 2002 (Università di Napoli Federico II), is assistant professor of Classical Archaeology (2004–) at the Department of Humanities-Università di Bari Aldo Moro.
On the behalf of Università di Bari, he gives the scientific supervision for the 'Research Convention' in partnership with the Institutul de Cercetari Eco-Muzeale of Tulcea (Romania), focused on landscapes archaeology and on management systems of archaeological parks, and he is member of board of the C.I.S.A. ('Centro Interateneo per la storia e l'archeologia dell'Adriatico'). Since 2003, he is partner of International Lychnological Association, which promotes studies and enhancement of themes related to lighting devices in the ancient world; since 2015, he has been selected by A.N.V.U.R. in the 'National List of Experts for the Evaluation of the Public Engagement of Italian Universities'.
He is a founding member (2010) and member of the board of Al.T.A.I.R. s.r.l., spin-off company of the Università di Bari active for the study, enhancement and teaching of cultural heritage.
He has joined, also on invitations, numerous national and international conferences. It has guaranteed direction and collaboration for the planning of exhibition events and shows of historical-archaeological interest, in agreement with public and private Subjects. It has assumed scientific responsibility of équipes committed to research projects funded on the basis of competitive calls.
He is a co-/author of about 120 monographs and papers published on National and International journals, books and conferences proceedings. He is editorial director of National journal 'Studi Bitontini', focused on historical gist (ISSN 0392-1727), and he participates to the Scientific-Editorial Committee of other journals and series.
Scientific interests, specialist contributions and professional commitments concerning: ideal and material forms of 'Romanisation' processes and its results during imperial and Late-Antique period; material culture studied also through diagnostics and archaeometry; structure of ancient urban and rural landscapes according to a Mediterranean profile: antiquarianism and archaeological collecting culture; perspectives of effective mediation between socio-economic dynamics and aware methods of study and enhancement of the archaeological heritage.
La Municipalità di Acquaviva delle Fonti (BA), nel 1998, intese promuovere la conoscenza delle aree di interesse storico-archeologico del proprio territorio, per definirne il Piano Regolatore Generale e determinare il programma di intervento volto alla tutela e alla promozione del comparto paesaggistico comunale (fig. 1). Nell'ambito dello studio urbanistico di disaggregazione degli spazi rurali fu dunque avviato il preliminare censimento dei siti archeologici realizzato mediante sopralluoghi mirati nel territorio e applicati ad aree ritenute potenzialmente rilevanti sulla base di indicazioni attinte alla storiografia disponibile.
Le ricerche di archeologia dei paesaggi rurali e urbani condotte nell'ultimo trentennio nel comparto della Puglia, coincidente pressappoco con l'antico distretto della Apulia et Calabria, consentono di descriverne il disegno e iniziare a ricostruirne l'articolato quadro storico-insediativo e socio-economico[. A fronte dei numerosi studi e contributi sul contesto politico-istituzionale, sulle dinamiche di urbanizzazione e di gestione del territorio e delle risorse naturali, sulle forme di circolazione di derrate e merci, si deve tuttavia registrare l'assenza di un'indagine complessiva e mirata pertinente l'artigianato fittile nell'area della secunda tra le regiones determinate dalla discriptio augustea (Plin., HN, 3.46.1-8), e dunque relativa ai connessi processi che appaiono sottesi a fabbricazione, commercio, consumo, smaltimento, e che sembrano risolutivi rispetto al quadro topografico, allo schema poleografico e all'assetto demico, agli stili di vita e agli usi alimentari delle società antiche di riferimento.